SIMPLY range
Simply: fairtrade chocolate can also be found at light prices!
Besides our commitment of fair prices to cocoa farmers, we also respect our customers with through our low prices chocolates.
Our secret? An integrated production network, no middlemen, low prices…
Simply DARK
61% CACAO
80g bar. A mild dark chocolate made with a well-balanced blend of cocoa beans.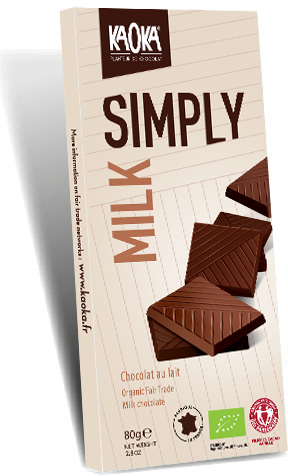 Simply MILK
32% CACAO
80g bar. Milk chocolate fondant and smooth, made for the greatest gourmet.
---