DESSERTS bars
Dark 70% COCOA
Ecuador
Dark chocolate with intense flavors, strong cocoa flavor and floral aromas that will give character to desserts !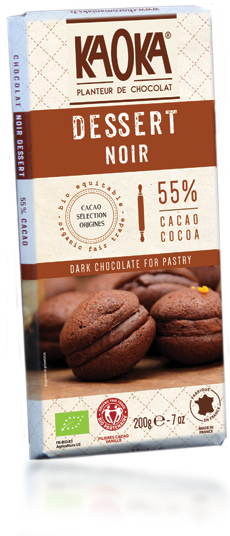 Dark 55% COCOA
A very well balanced chocolate for pastry use; although some like to just bite in it! Its light intensity makes it an ideal chocolate to initiate the younger ones to black chocolate !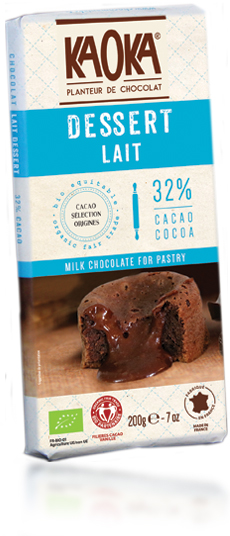 Milk 32% COCOA
The perfect chocolate for pastry to give softness and smooth to your gourmet desserts, cakes or muffins.
---